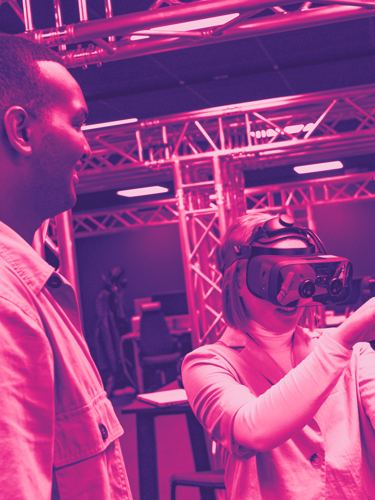 Try life as an engineer!
Are you ready to take a leap into your future? Tekniksprånget is a four-month paid internship where you get the chance to test the engineering profession in practice. An opportunity to earn money, make contacts, and get a head start in your career. The application opens on October 16 and closes on November 6.
Welcome to Tekniksprånget
We inspire young people to become engineers.
Would you like to develop the cities of the future, create innovative software, or build an international career? Engineering is a creative profession where you are involved in driving development forward. It is also a profession with great opportunities, whether you want to work with the big picture or focus on your favorite subject.
Tekniksprånget Stories
Stories from interns and employers
Without Tekniksprånget, I would never have known that I enjoy programming and missed a big part of what I want to study.

Ida | intern at Mycronic